In partnership with LearnSkin, our Nutrition Summit features leading experts in nutrition and medicine to discuss the latest advancements in the field. Good nutrition is essential to overall health. In the summit, we cover important areas that cut across many different perspectives such as popular diet trends, nutrition and skin, intermittent fasting, functional foods, probiotics, supplements, and more.
Day 1
Apple Bodemer, MD – Nutrition and Hair Health
Kimber Stanhope, RD PhD – 

Sugars, Artificial Sweeteners, and Good vs Bad Carbs

Samantha Nazareth, MD – Nutrition and Gut Health
Trevor Cates, ND – Nutrition, Aging, and Aesthetics
Stephanie Canale, MD – Breastmilk Nutrition and the Impact of Diet
Roberta Holt, PhD – Olive Oil, Walnuts, and Cardiovascular Health
Day 2
Aastha Kalra, DO – Role of Intermittent Fasting, The Ketogenic Diet, and The Ketotarian Diet
Rajani Katta, MD – Influence of Diet on Skin Health
Francene Steinberg, RD PhD – The Science of Soy and Phytochemicals
Seanna Tully, LAc MSTOM Dipl. OM – Traditional Chinese Medicine Perspective on Nutrition
John Lewis, PhD – Nutrition and Brain Health
Amy Bader, ND – The Use of Supplements and Collagen for Skin Health
Alison Coates, PhD – Nuts for Nutrition, Cognition, and Vascular Function
Host: Raja Sivamani, MD MS AP
Brought To You By: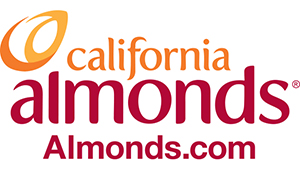 Visit their website here to learn more about the benefits of almonds. Check out this handout that lists all of the nutrients in almonds!